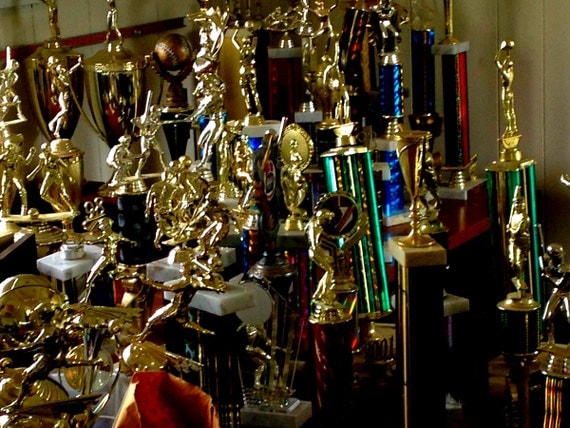 We get asked a lot, just how many recycled trophies did it take to make enough for the barbecue festival?  A whole lot! If you figure we gave trophies out for top ten in each category, plus specialty trophies and MVP's, we made about 50 trophies out of over 300 old ones.  This is simple, we break them down by disassembling and rebuild into bigger and better ones.  We refurbish old parts and donate the toppers we donate to RetroChalet on Etsy (crafters use the toppers for wine stoppers.)
So if you consider for every 300 old trophies, we can make 50 new ones that's keeping a lot of trophies out of the landfill!  Thanks to donations from MD, DC, VA and PA who include schools and colleges, and we thank them!
This post was sponsored by Carpet Cleaning Redding CA   Check them out for all your GREEN WAY carpet cleaning needs!  Thanks guys!
Woot Woot our prize money page has been updated with some more gifties.
Recent updates:
Trophies will be awarded from 6th – 10th place due to our eco trophy collection system (and because we love our competitors.)
Addition to People's Choice, sponsor gift basket worth $100 making total prize value of $300. The basket includes a pair of Mr. Grill gloves.
Addition to Dessert and Anything Butt – a can of Happy Home Coffee. in addition to the $100 Prize Cake…..hey , every little bit helps!
Please note we constantly make updates to the prize money page so keep an eye on it!